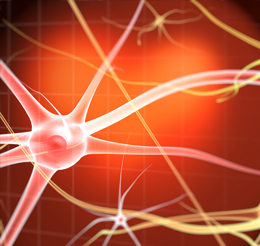 Neck Pain
Neck pain, or cervical pain, is extremely common and can have a range of origins. Degenerative disc disease, strains, whiplash injuries, pinched nerves, and herniated discs are all common causes. Neck pain is also often associated with different infections. Some rare infections can also cause neck pain, such as osteomyelitis and meningitis.
The first step in treating your neck pain will be determining the underlying cause so that we can be sure that we are treating the right problem since neck pain is typically a symptom of a whole other issue. Your treatment may include anything from home remedies like rest, heat, or cold therapies to physical therapy to pain-relieving injections. In some cases, spine surgery in our Jupiter or Wellington neurosurgical office, which also serves West Palm Beach, Boynton Beach, Delray Beach, and Palm Beach, may be warranted, and we will discuss this with you.
Chronic neck pain can quickly take the joy out of life. If you've been suffering, please call our office today for an evaluation.
Back Pain
Back pain is one of the top causes of missed work days and lost productivity in the U.S., and it's no wonder. Are you struggling with back pain? Do you live in Delray Beach, West Palm Beach, Palm Beach, or Jupiter? Has it become difficult just to get out of bed in the morning?
Most back pain can be treated with improved home care, rest, medication, or physical therapy. In some cases, surgery is needed, particularly if your back pain is also associated with radiating leg pain or muscle weakness, which indicates that a nerve is being compressed.
At Palm Beach Neurosurgery, with offices in Jupiter and Wellington, we are happy to evaluate your case and determine the right treatment for your back pain, whether you live in Palm Beach, Boynton Beach, Palm Beach Gardens, or West Palm Beach. There's no reason to tolerate back pain when something can be done about it. Call us today to schedule your appointment.